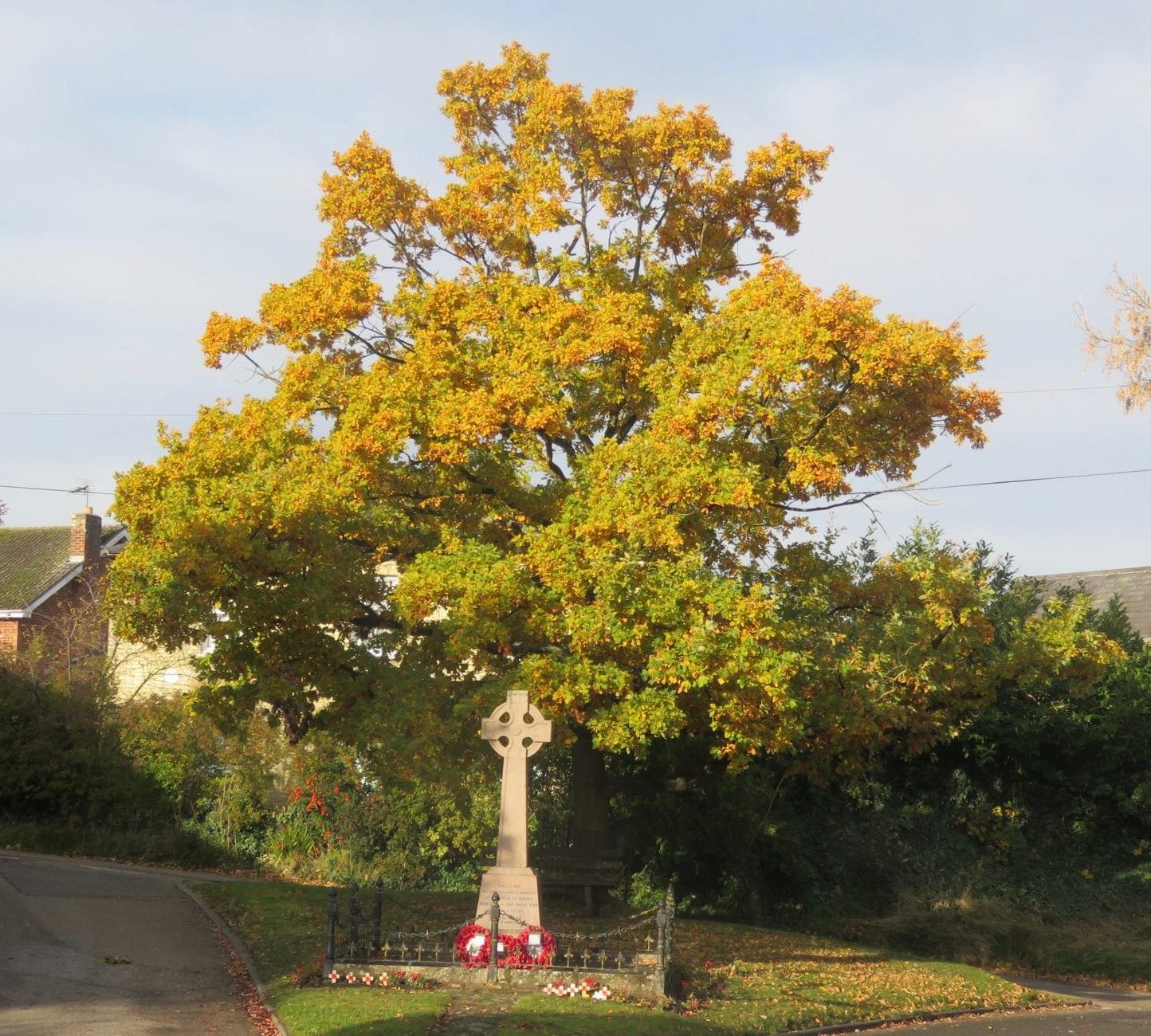 War Memorial
Bourn war memorial was sculpted from granite by Mr W Wade and erected in 1920 following a ballot of villagers on how to commemorate the Great War. The alternative was new church bells and an accompanying dedicatory tablet in the church. The memorial is listed as Grade II.
The memorial commemorates 17 serving men from Bourn who lost their lives in the Great War and one who lost his life in the Second World War (tragically he lost his life when the Japanese ship he was being transported in as a POW was sunk by the Americans).
On Remembrance Sunday every year a short service is held at 10:15am around the memorial for villagers to remember those that gave their lives to the country in conflicts around the world. This is followed by a service of remembrance in the Church. Traditionally memorial wreathes are laid by the cubs, scouts and Parish Council.
Read more about the memorial and those from Bourn commemorated thereon at these links:
Roll of Honour to those from Bourn who died in WW1 and WW2
Bourn memorial in the War Memorials Register