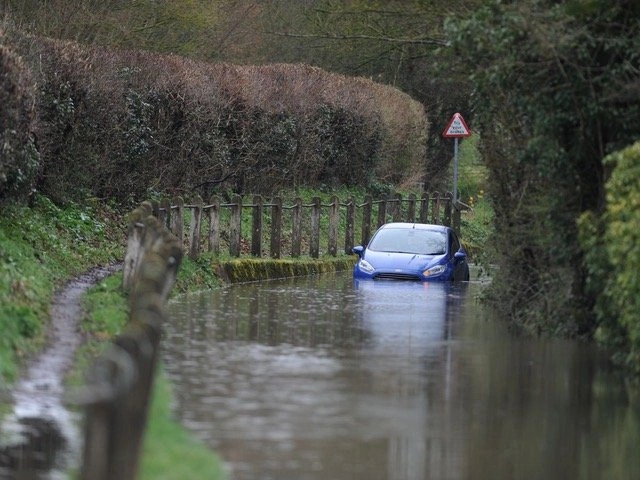 Natural wildlife and invasive species
Bourn Brook flows from Caxton in Cambridgeshire down to Byron's Pool in Granchester, where it joins the River Cam.
It is a valuable habitat for wildlife, including water voles, otters and kingfishers. The Bedfordshire, Cambridgeshire and Northamptonshire Wildlife Trust maintain the brook, monitoring wildlife and keeping it clear of non-native invasive species such as Himalayan balsam and giant hogweed. You can read about this important work, including their latest (2019) report on water voles, otters and invasive plants, and find out how to volunteer at the Wildlife BCN site.
You can also find out more about Bourn brook from our local contact Ruth Hawksley at [email protected] or 01954 713533.
Flooding
From time to time Bourn brook is liable to flooding, most notably in 2001, though nowadays not as frequently or as severely as in the past. New flood prevention systems have limited the severity of local flooding in recent years.
Bourn has a Flood Action Group, which monitors the water level and advises on action should the brook flood. Its has been re-vitalised in 2021 during the floods over the 20/21 winter. If you would like to join the group please contact [email protected]. The water level is monitored by the Environmental Agency every few hours and automatically reports the height here. We also have a Twitter feed that measures the water level, but this has not been operating since March 2021.
A River Levels website that monitors river levels taken from the Environment Agency database also provides information about Bourn brook as well as flood alerts.
What to do when it floods
This section has some information about how to report flooding and your responsibilities if you own land through which a watercourse flows.
If you see a flood, be it in a swollen river, blocked drain, blocked sewer, then follow this flowchart to find out who to contact.
Read more about what to do in a flood emergence from the South Cambs website.
If a river or stream flows through your land, you have certain rights and responsibilities as a "riparian owner". Read more here.