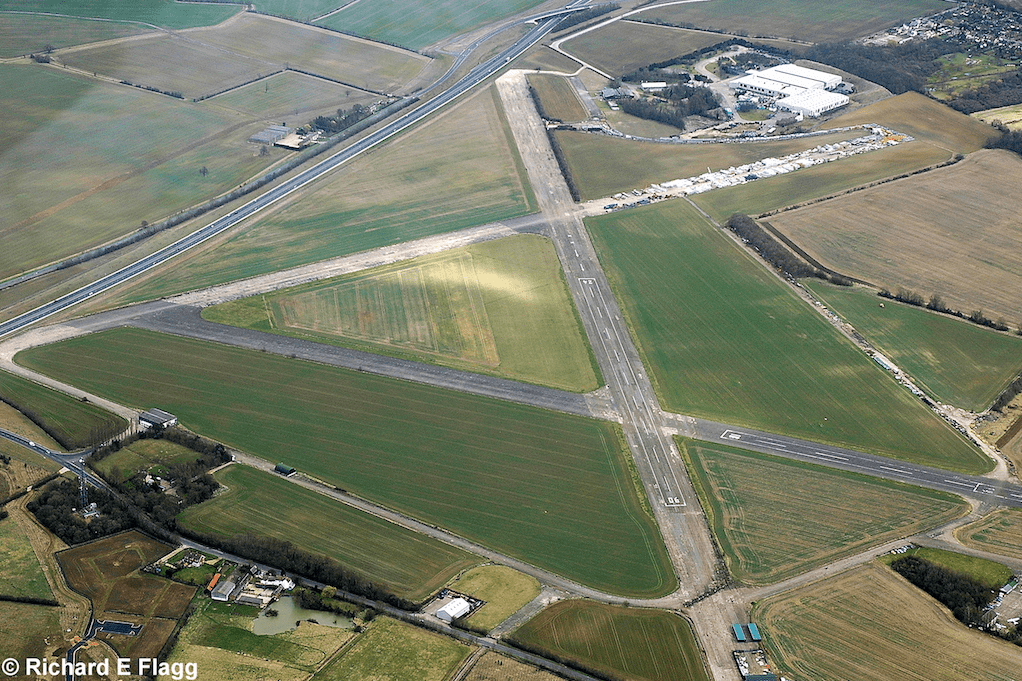 Bourn Airfield was a World War II airfield (RAF Bourn) used by heavy bombers, such as Lancasters, Wellingtons and Stirlings. Read more about its history here. 97 Squadron (the Pathfinders) were stationed at Bourn. A tragedy occurred on 16/17 December 1943, afterwards known as Black Thursday. The RAF lost 25 Lancaster bombers over Berlin and a further 31 were lost due to fog over England. One of the crews based at Bourn, led by pilot Ted Thackway, returned after a successful raid on Berlin on 16 December, but crashed in fog on their return. Two survived, one of whom died a month later on his second operational flight. Peter Hughes Mack survived the war. Read more on the Pathfinders archive.
The airfield is now used for recreational flying by the Bourn Rural Flying Corps.
The South Cambs District Council has approved the development of Bourn airfield into a housing development consisting of 3500 new dwellings. Read more on the Planning pages of this website.
StopBAD