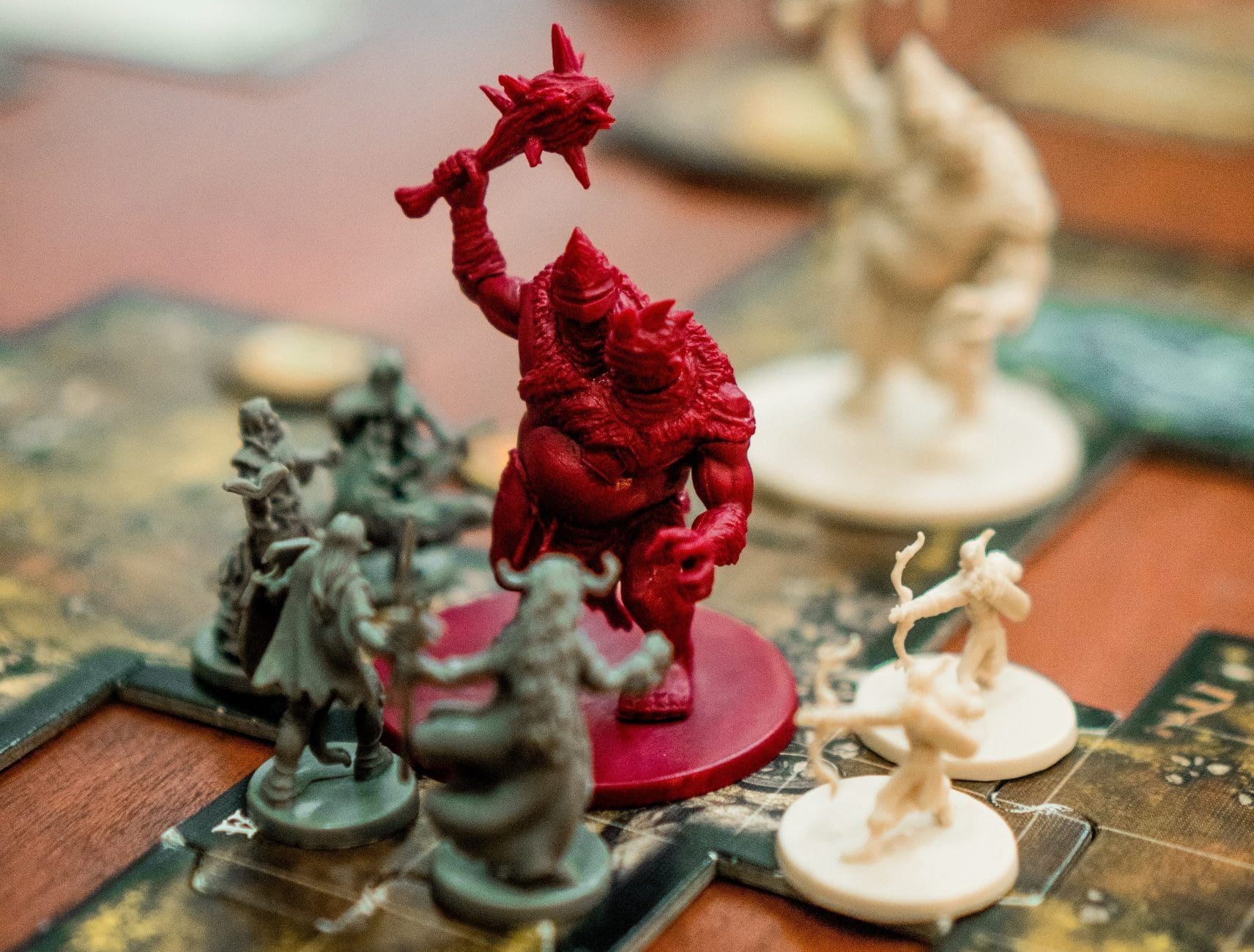 We aim to offer a place for gamers to play Board Games (such as Carcassone), Tabletop Wargames (such as Warhammer) and Roleplaying Games (such as Dungeons and Dragons).
ANNOUNCEMENT
In-person Bourn gaming is back on in 2023! Every other week on Wednesday evenings from 7-9pm – see our facebook page or website for more details or get in touch! We are currently playing various games, including Magic the Gathering, Warhammer 40K and Necromunda.  Very happy for total beginners or seasoned veterans to come along – we can teach rules and supply miniatures for you to borrow! Get in touch if you are planning to come along so we can make sure we have enough tables. Open to under 16's with an attending parent or guardian (who we encourage to get involved! :-)).
For those of you that haven't been before, the entry fee to help cover costs is just £2 per session.
In person sessions are at the Jubilee Recreation Ground Pavilion  , Please visit our website or contact us if you are interested in joining in – newcomers welcome!